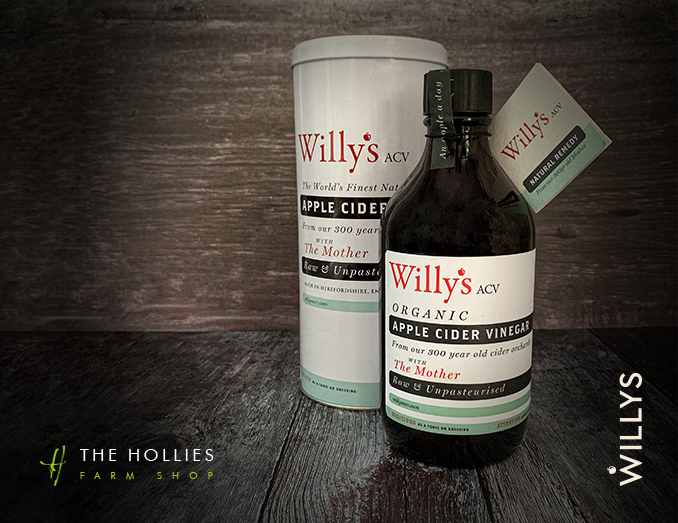 Supplier of the Month
We have chosen Willy's Apple Cider Vinegar as our 'Supplier of the Month' this March. Willys is the latest venture from Tyrrells crisps and the Chase Distillery founder, William Chase. William has brought a new modern twist to the fermentation process from his pristine 300-year-old orchards.
Apple cider vinegar has numerous health benefits, it is bursting with vitamins, minerals, friendly bacteria, as well as proteins and enzymes. It is well known for boosting the immune system, improving gut health, regulating blood sugars and improving sleep.
Willys boast sustainability in the heart of every bottle, they grow their apple's organically with no pesticides.
Willys recommend diluting 25ml of apple cider vinegar in warm water with honey and lemon, mixing with olive oil to drizzle on salads or adding to soups and stews.
We now stock Willys ready to drink sparkling apple with kombucha and apple cider vinegar drink. This drink will gently energise and revitalize your body.
Try Willy's apple cider vinegar this March.
Categorised in Coffee Shops, Farm Shops, General