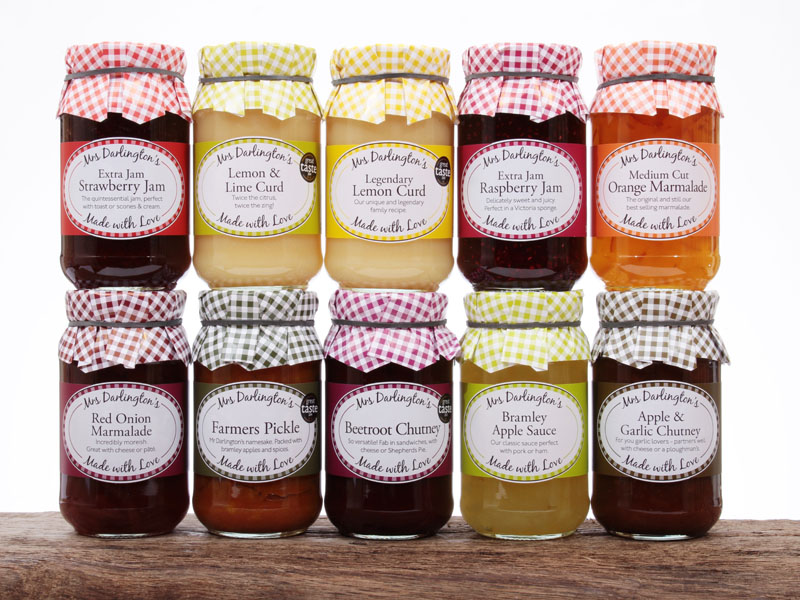 Supplier of the Month
We have chosen a local supplier that we have been working with for over 30 years now. Introducing Mrs Darlington's, who make delicious curds, jams, marmalades, chutneys & pickles. Marion Darlington first started making her products in the 1980's. It all started on the family farm in Cheshire, the farm had chickens which meant that there was a considerable amount of eggs being laid. Marion took this opportunity and started making small batches of Lemon Curd (which is now legendary) and selling it to local shops. Her Lemon Curd got so popular that Mrs Darlington had to convert her farm buildings into a new kitchen to meet with demand.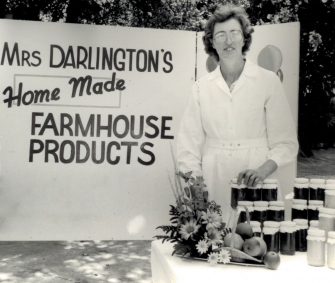 Marion went from making 100 jars a day of her Legendary Lemon Curd to now selling 400,000 jars a year. Over the years the business has grown enormously and they now make over 70 different products.  Marion works with her two daughters who help with recipes. The business remains family run and true to their original aim – crafting delicious, homemade products.
Mrs Darlington's products have won lots of awards over the years for their great taste. They also won Best Preserves Brand 2016-2017.
At The Hollies, we are very proud to stock an extensive range of Mrs Darlington's products. We also use Mrs Darlington's jams, chutneys and sauces in our dishes at all our sites. We can't get enough of Mrs Darlington's sauces and condiments at The Hollies and we are sure that if you try them you'll get hooked too.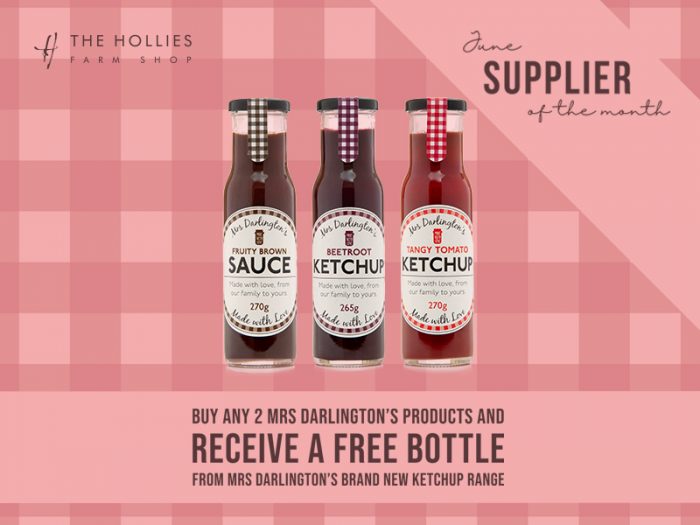 For the month of June, when you buy any two jars of Mrs Darlington's get a free bottle from their new ketchup range. The new flavours are Tangy Tomato Ketchup, Fruity Brown sauce and Beetroot Ketchup.
Categorised in Coffee Shops, Farm Shops, Forest Lodges, General