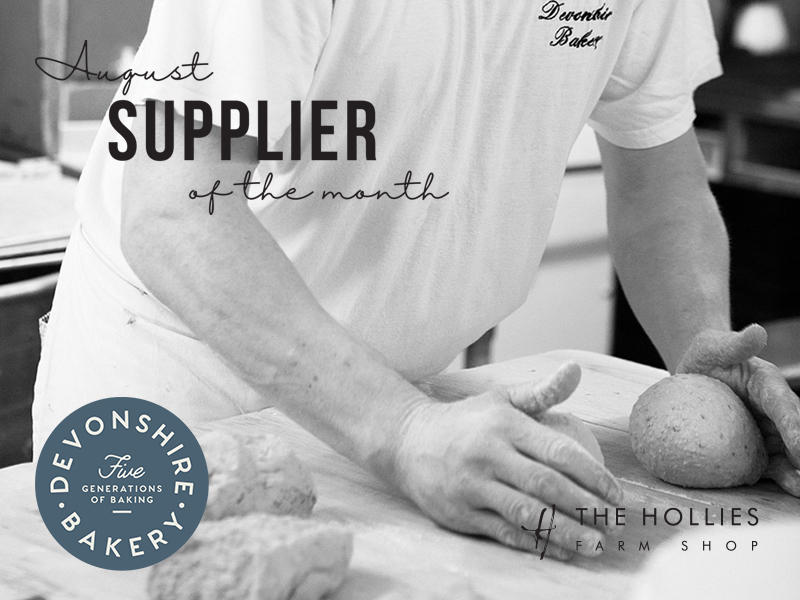 Supplier of the Month
Introducing our 'Supplier of the Month' for August; local supplier Devonshire Bakery. Devonshire Bakery have been baking delicious bread for five generations from their bakery in Frodsham, Cheshire. Devonshire is a family run business that was started in Porter Street in Runcorn by Fred Crowther and the business then moved to Frodsham in 1973. Robert Crowther is the current managing director of Devonshire (Fred's great grandson). He runs the successful business alongside his wife Jane, daughter Laura, sister Kate and niece Rebecca.
Devonshire Bakery have been supplying us for over 20 years now. We receive a delivery from the bakery every morning to ensure freshness and tastiness. Their bakers are up at the crack of dawn baking fresh bread for us. We stock a selection of freshly baked breads such as the Devonshire fitty bread and six grain plus our multigrain and corn rolls which we use in our coffee shops and restaurants. Look out for their fruit pies, which we get in on the weekends also.
Next time that you are in The Hollies, pick up a freshly baked Devonshire loaf. Devonshire Bakery products are of a high quality, we are proud to have worked with the family business for so long.
Categorised in Coffee Shops, Delicatessen, Farm Shops, General