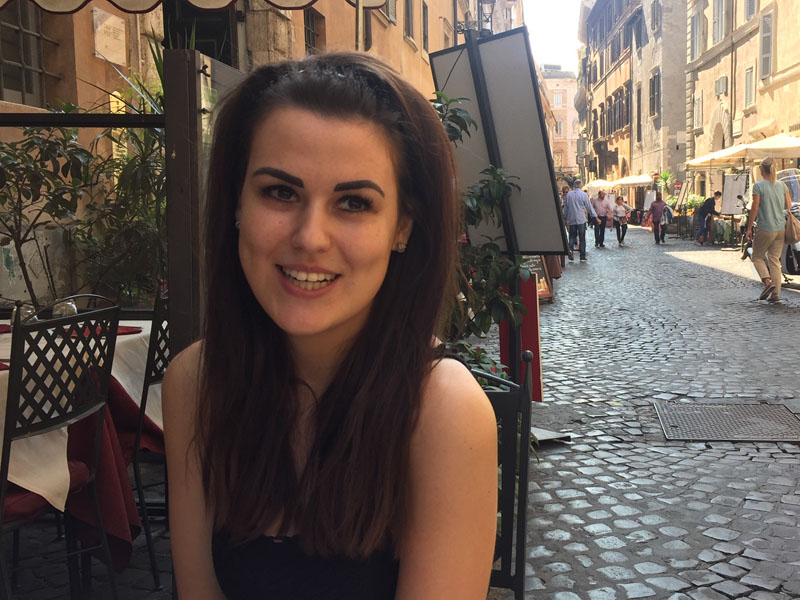 Team Talk – Amy Frith
As part of our 60 year anniversary, we asked past and present team members to share with us their memories of The Hollies through the years.
Here are some memories from the lovely Amy Frith who was part of Team Hollies from 2010 – 2012…
My first ever job was with The Hollies. My parents had shopped there for years and it felt as though I'd grown up alongside the store. We used to get given a handful of chocolates in a brown paper bag and my sister and I would have eaten the entirety in the 5-minute journey home.
The Hollies offered a wonderful career grounding in terms of inspiration and dedication to the details. My memories range from the sunny hustle and bustle of summer food festivals to singing carols in the Christmas Barn, whilst undergoing hamper-wrapping lessons. The coffee shop became my second home and I could usually be found glued to the scone station. Apparently, I talked as much as I worked but, it was impossible not to when surrounded by such an amazing group of people! 
One New Years Day, Ed joked about opening the store for a few hours. My friend Will and I loved working with him so much that we offered to help out. The 3 of us happily made coffee and bacon sandwiches for anyone who popped in and 7 years later…Will and I are about to get married!
I truly believe The Hollies is a perfect piece of Cheshire. The wonderful family and team behind the brand make everyone feel welcome and offer a complete experience as opposed to just a product. You could call in simply for a box of local eggs or, to stock your entire fridge for the festive period and still receive the same exceptional service. It's a very special place where everyone feels part of the magic.
Thank you so much for all the memories, you're still my favourites!
Happy Hollies Birthday!
Categorised in Farm Shops, General