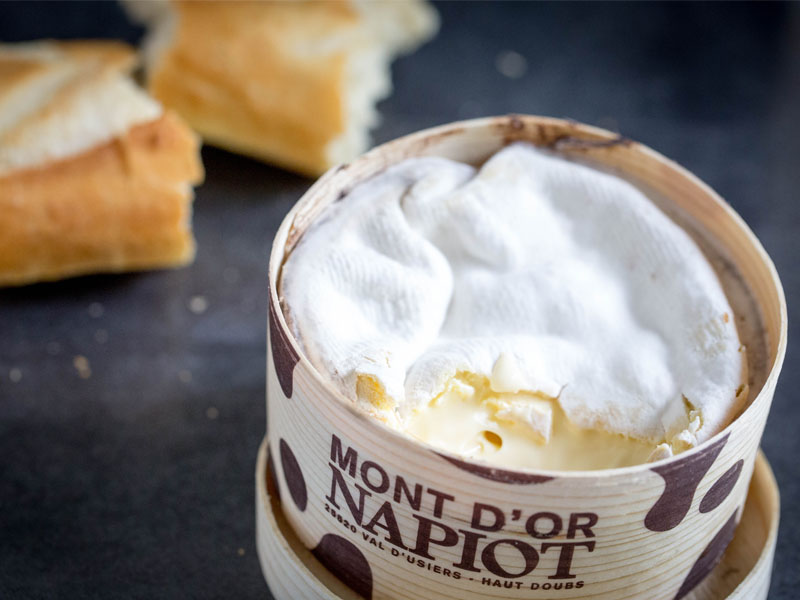 Vacherin Mont D'or
Our Cheese of the Month for November is a special seasonal cheese only available between September and March. Vacherin Mont D'or Napiot is made on the French side of the Jura Mountains from mid-August when the cows have come down the mountains from their higher summer pastures, and their milk is too fatty and not plentiful enough to make whole Comte wheels.
Mont D'or contains 45-50% fat and is a soft creamy rich cheese with a washed rind and has woody, sweet and grassy undertones. When made, the cheese is kept in a wooden box made of spruce, which stops the cheese oozing out everywhere as it can be very runny when it is ripe.
Serve Mont D'or with crusty bread either at room temperature or after being baked in the oven with garlic cloves.
Categorised in Delicatessen, Farm Shops, General