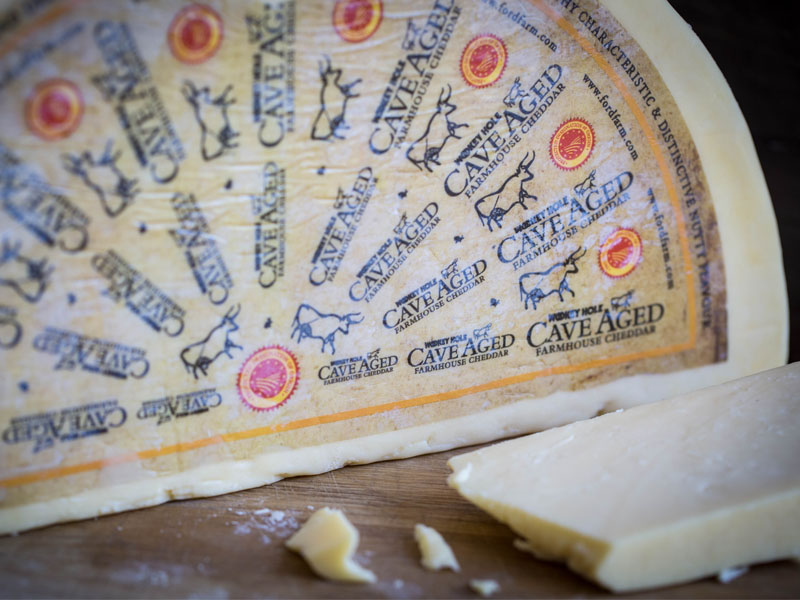 Wookey Hole Cave Aged Cheddar
Our 'Cheese of the Month' this May is Wookey Hole Cave Aged Cheddar, which is a traditional West Country Cheddar matured using a practice that dates back many hundreds of years. It is hand made using the highest quality rich milk sourced from local dairy cows, then each wheel, or truckle as it is also known, is wrapped in a cheese cloth. The Cheddars are then taken deep into the heart of the historic caves at Wookey Hole in Somerset to mature. The caves have a constant temperature and humidity all year round, which offer the ideal conditions to create a tasty cheddar that is rich, tangy and mature with earthy and nutty flavours from the caves.
Each week about 3 wheels of Wookey Hole are cut, packaged and labelled by the team in our Delicatessen at Little Budworth, ready to join over 70 other cheeses now available at both our Little Budworth and Lower Stretton Farm Shops.
Categorised in Delicatessen, Farm Shops, General