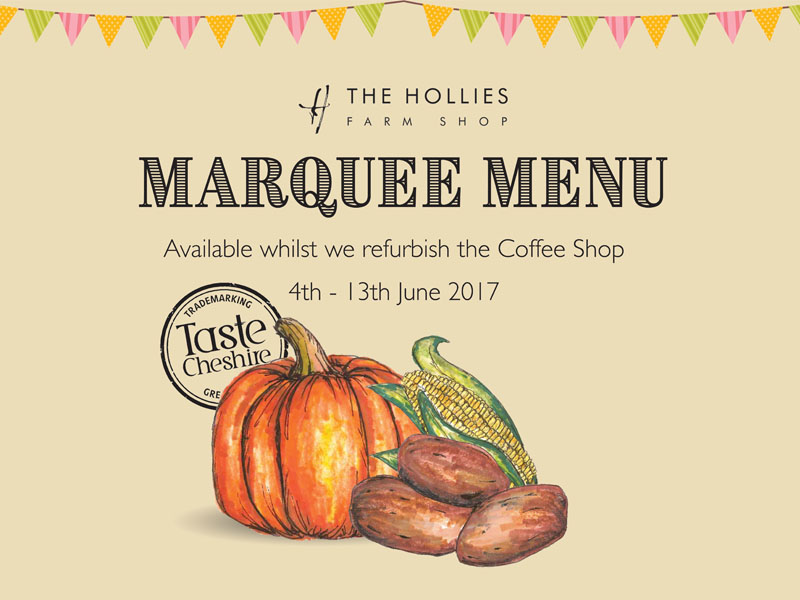 Summer Marquee
The Coffee Shop at Little Budworth is undergoing an exciting refurbishment this June, and we can't wait to welcome you inside! The Coffee Shop will still be available during the refurbishment; it will be located in the Summer marquee on the grass at the front of the Coffee Shop during our normal Coffee Shop hours.
Between the 5th and 13th June enjoy a shorter Coffee Shop menu in the Summer marquee, which still includes lots of your favourite drinks, cakes and food. Please note that the Coffee Shop / Summer marquee will be closed on the 14th June only whilst the team make final preparations for the opening.
On the 15th June from 12pm you will be welcomed to our fully refurbished Coffee Shop by day and the all new 59 Restaurant in the evenings from 5pm. We look forward to welcoming you!
For more exciting information about 59; click here.
Take a look at the Marquee Menu
Categorised in Coffee Shops, Farm Shops, General